Earlier this year, I bought a pack of plain wire hoops from
ACMoore
. It took some brainstorming and playing around, but I ended up making three different pairs of beaded hoops for myself.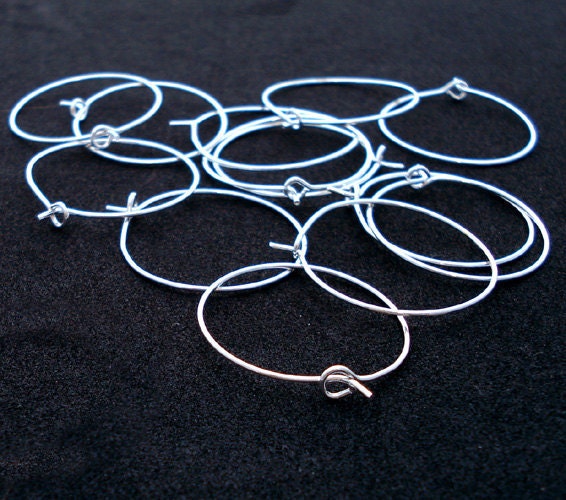 You can buy a pack of hoops like this, or make your own from a thicker wire.
Pick out some pretty glass beads - ideally that stick out from your hair color! - and some plain spacer beads (in gold, silver, clear, or any other color, really!).
Put the beads you want to hang from the hoop on head pins. For a tutorial on how to do this,
look here
.
I made two styles of earrings from the wire hoops. For the first, i put the hoop itself directly into my ears. This way the hoop itself is parallel to my face. On the second style, I attached an earring hook to the top of the hoop. By adding the earring hook, the hoop now sits perpendicular to my face - it faces forward instead of sideways.
Check out the three pairs that I made: Which do you like best?